Latest
The Meaning Behind These Celebrities' Tattoos Will Inspire You
By
|
Celebrities get various tattoos for so many reasons. Although sometimes it may seem like they get tattoos in order to look cool, many of them actually get their bodies inked to convey a message. Some of them want to express their love and adoration for other people, while others want to show support for things they believe in. The meaning behind these celebrities' tattoos will definitely inspire us as they remind us that there are so many important and wonderful things in this world.
Miley Cyrus' "DAD" Tattoo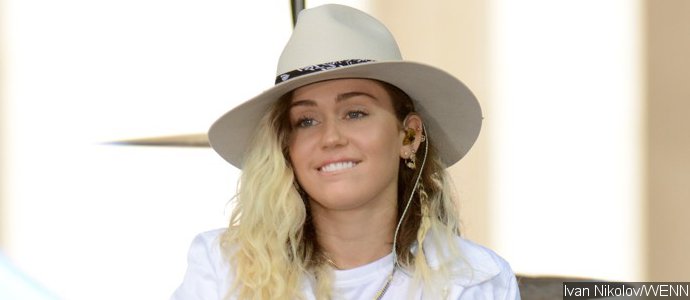 is no stranger to getting tattoos, and she has dedicated some of them to her family. One of Miley's sweetest tattoos is the word "DAD" which is inked on the side of her foot. was beyond happy with the ink and bragged about it on Instagram. He captioned a photo of Miley's tattoo, "This may be the best tattoo I've ever seen @mileycyrus."
The "Malibu" songstress also tattooed her grandmother's face on her inner arm. "Because i am her favorite & she is mine," she revealed the reason behind the ink on Twitter. Miley also got a tattoo of Vegemite which is believed to be dedicated to fiance who really loves Vegemite. Earlier this week, she declared that she is a "" with a tattoo of sunflower, which symbolizes veganism.
because i am her favorite & she is mine 💋 pic.twitter.com/52GxBU9V7s

— Miley Ray Cyrus (@MileyCyrus) November 5, 2013
Rihanna's Goddess Iris Tattoo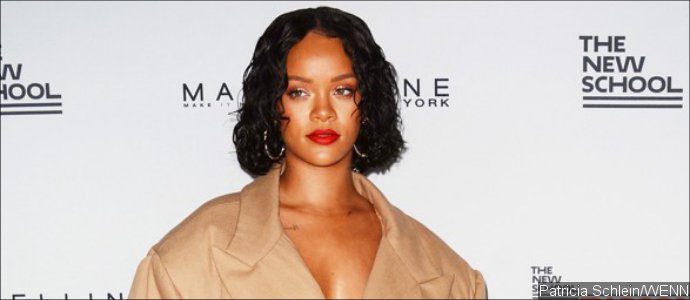 People would agree if dedicated the Goddess Iris tattoo on her chest to herself, but apparently it was dedicated to her late grandmother. The "Where Have You Been" hitmaker posted on Instagram a photo of the ink and captioned it, "Goddess Isis- Complete Woman – Model for future generations- #GRANGRANDOLLY – always in and on my heart #1love."
Another meaningful tattoo that the "Work" songstress has is the words "Never a failure, always a lesson" inked on her collarbone. Although Rihanna never specifically revealed the meaning behind it, it is safe to assume that it's a reminder for herself to never regret her mistakes and learn from them.
I really like Rihanna's collarbone tattoo pic.twitter.com/YxcPblqT

— jodie griffiths. (@JodieGriffiths_) January 29, 2013
Justin Bieber's "BETTER AT 70" Tattoo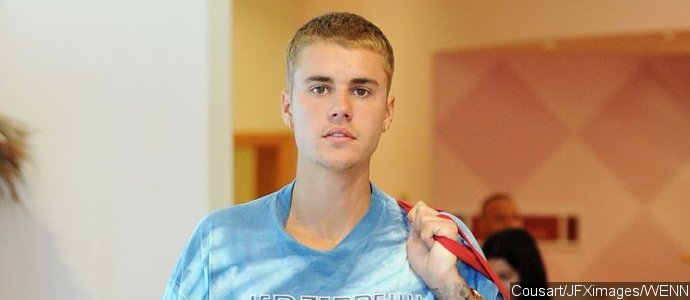 once revealed that he had 56 tattoos. The "Boyfriend" singer does have so many inks all over his body, but his newest tattoo definitely stands out. Justin recently tattooed his knee with the words "." He took to Instagram to explain the meaning behind it. "I look back at a lot of things in my life, mistakes, insecurities, and although I have felt I've wasted a lot of time it also makes me want to be better faster!" he wrote alongside a photo of the new ink. "For me personally I want to work everyday to be BETTER AT 70."
Besides the "BETTER AT 70" tattoo, Justin has roman numerals "X IX VII V" inked on his left collarbone. The numbers translate to 1975, which was the year Justin's mother Pattie Malette was born. Pattie once expressed her mixed-feelings about her son's tattoos. "I wish he didn't have tattoos but I do like them. I'm torn. Weird right?" she tweeted back in 2013.
I wish he didn't have tattoos but I do like them. I'm torn. Weird right? RT @osnapiitzbieber: … http://t.co/iG0O98UCl3

— Pattie Mallette (@pattiemallette) December 9, 2013
Halsey's Upside Down Horseshoe Tattoo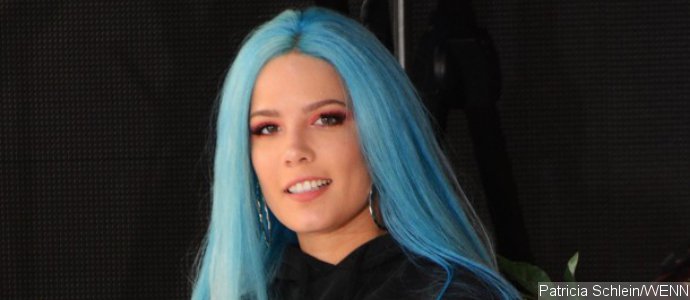 All of 's tattoos have deep meaning, but her upside down horseshoe tattoo has to be one of her most interesting tattoos. "In tattoo culture, you're not supposed to tattoo a horseshoe upside down because it means all the luck is spilling out, so it's actually bad luck," she said in an interview with . "I got an upside down horseshoe to signify that I don't need luck. I work really, really hard, and I believe in the stars aligning, but I don't believe that anything happens to anyone based out of sheer luck. I believe people work really hard, and they manifest what they want, and what they need, and what they're hopeful for, and that's what this is – a reminder."
Halsey has a upside down horseshoe to prove she doesn't need luck #goals pic.twitter.com/Maj4YWTS7a

— sam bloeme (@SamterHaar) May 17, 2015
The "Now or Never" hitmaker surprised everyone when she announced that she would choose three lucky fans to get matching tattoos with her. Halsey ended up choosing an unlit match to be inked on their arms because it "symbolizes potential and encourages them to add fire onto it when they feel they have reached it."
Kendall Jenner's White Dot Tattoo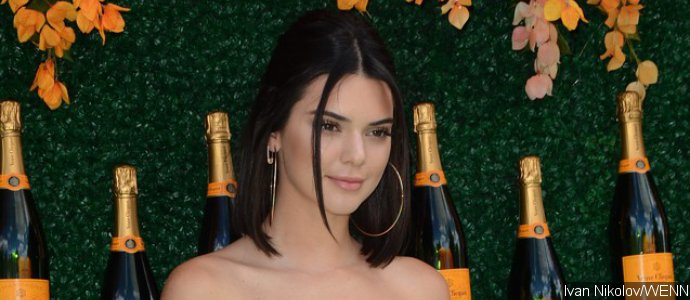 's tattoo is barely visible as it is only a very small white dot inked on her middle finger. It may look insignificant, but the meaning behind it totally makes sense. Tattoo artist JonBoy revealed the reason why the 22-year-old model wanted a white dot tattoo in an interview with . "To her, it's the little things that matter. And the white color was because she didn't want it to show with modeling and all that," he said.
Kendall also got matching tattoos with best friend . At first glance, they simply look like ordinary broken heart tattoos, but Kendall revealed a special meaning behind them on her . "They're both in white ink on my two middle fingers. The one on my right hand is a full heart to represent an angel and my left is a broken heart – kind of like the devil side," she wrote. "Hailey and I have matching ones on the left side but hers is red. I definitely want more eventually, I just don't know what I would get right now. I don't have anything in mind. You'll just have to wait and see!"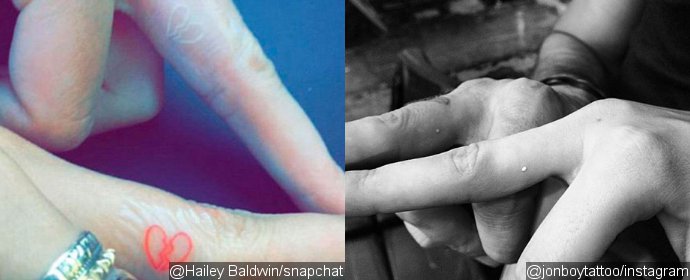 Sam Smith's Equality Tattoo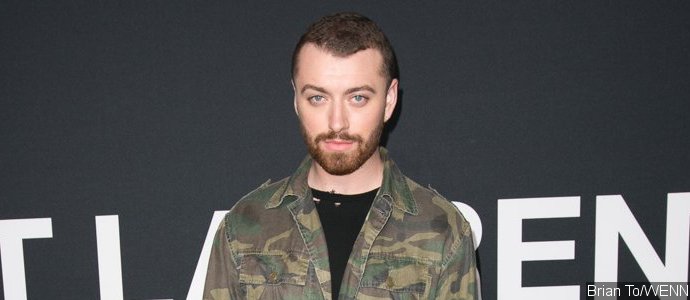 got four new tattoos in late 2015, and the equality sign inked on his finger really stands out as it represents his view of life as an openly gay person. The "I'm Not the Only One" hitmaker explained on Instagram the meaning of each new ink. "First one – the equality sign on my wedding finger," he began. "This ones pretty self explanatory. It shows my views on gay marriage and equality for all x." The second tattoo looks similar to the equality tattoo, but the lines are vertical. "Second – this tattoo is inspired by one of the oldest tattoos ever found on a mummified body that was found alone in the ice," he wrote.
Sam also tattooed the word "Honesty" on his arm, vowing that it would always exist in his music. "Third – This is what I promise to be in my music," he explained. "It's what I live by. In the words of @mariamena_official, 'Honesty is my God.' " The last tattoo, which is the word "Alone," represented how Sam felt at that time. "And lastly – this is just me being a melancholy twat haha," he shared. "I do see it as a small positive thou… No longer lonely… Just alone… Which is ok x thought I'd share these with you because I love them."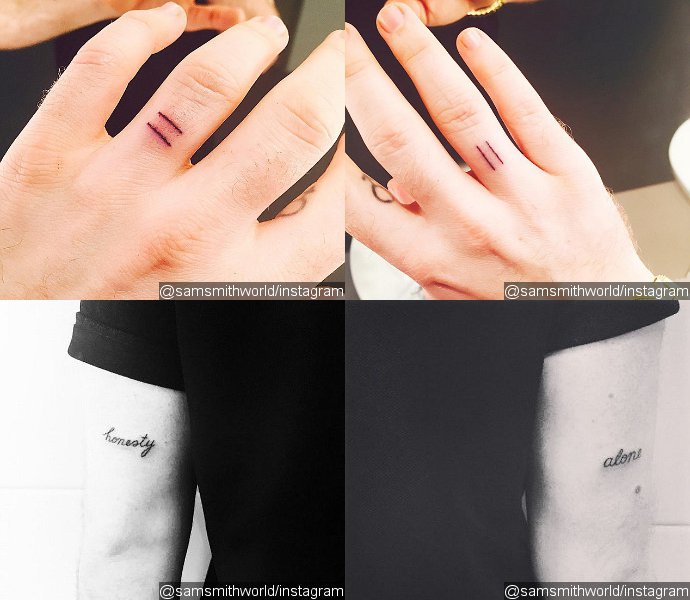 © AceShowbiz.com