Latest
Madonna Flaunts Nipples on Vogue Italia Cover
By
|
proved age was just a number by doing sexy photoshoot for . The "Hung Up" singer graced the cover of the fashion magazine's polaroid issue where she bared her nipples. She seemed proud of her achievement as she shared the picture on her Instagram account.
In the picture, Madonna rocks a sheer black shirt with nothing underneath, exposing her breasts. Steven Klein, the photographer who took the picture, hides Madonna's nipples by digitally adding his initials on them, but it doesn't help much as those nipples are still clearly shown. The mother of Lourdes Leon only wears minimal accessories, including a silver necklace and of course her kabbalah bracelet. She completes her look with bold red lips and lets her blonde wavy hair down.
The "Like A Virgin" hitmaker captioned the snap, "Stamped by SK for the Polaroid Issue @stevenkleinstudio for italian vogue. God Bless you Franca Sozanni! not only for what you did for the World of Fashion but for encouraging strong Independent Women to take risks!"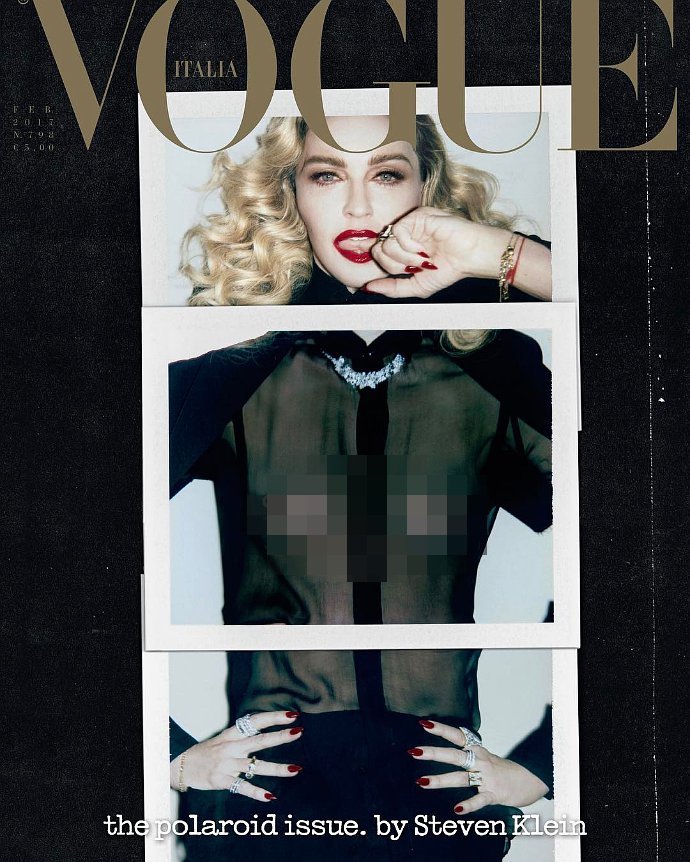 Only hours after posting her shocking racy picture, Madonna was spotted attending Phillip Plein's fashion show at New York Fashion Week. The legendary pop star surprised her fans once again for hanging out with and his longtime girlfriend at the show. That combination was unexpected since the trio were never caught on camera together. But her Madgesty actually has a close relationship with Kylie's family as she had collaborated with her brother-in-law, , and mingled with her sister, , during the 2016 Met Gala.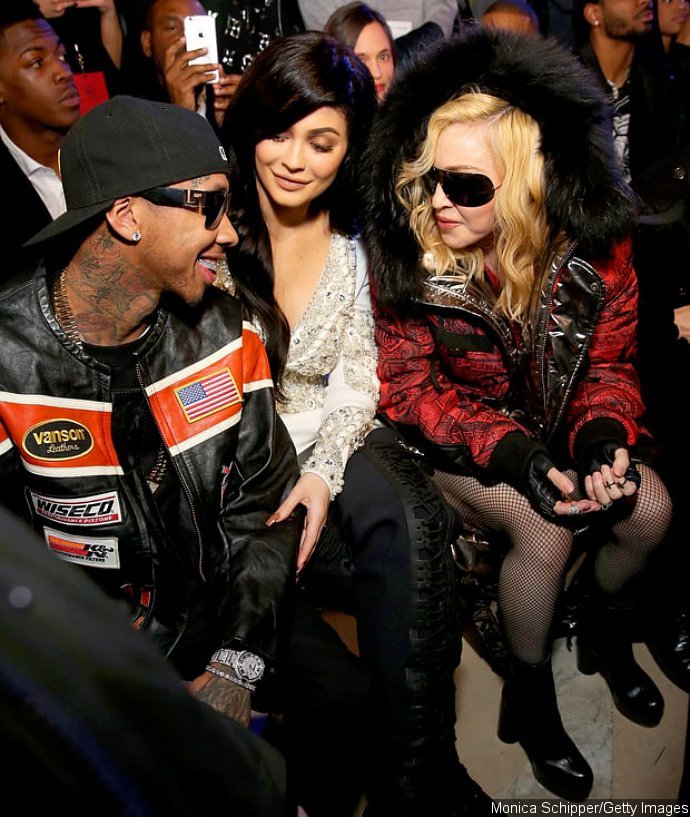 Madonna, who wore a red furry hoodie, fishnet stockings and heeled boots, sat beside Kylie during the fashion show. Madge seemed close to the couple as the trio were snapped chit-chatting together. Tyga was even caught smiling widely to the "Take a Bow" singer, showing off his chromed teeth.
© AceShowbiz.com