Latest
Former Disney Stars Who Lost Their Innocence Too Soon
By
|
A lot of us grew up watching "", "High School Musical" and "". At that time, some of us idolized Disney stars, whether it was because of their personalities, look or acting. We might even see them as our ultimate role models.
However, people change, especially celebrities. No matter how everyone wished they stayed bubbly and innocent, these former Disney stars ended up getting involved in a lot of surprising scandals. So let's take a look back at those scandals that have completely changed their images.
Mitchel Musso
rose to fame after playing Oliver Oken on "". Shortly before "Hannah Montana" ended, he starred on "" as King Brady. Mitchel was known for his funny image due to his roles on the two shows, but he surprised everyone when he was arrested for DUI in 2011. He was still underage at that time.
"An officer was directing traffic and Musso failed to slow down when coming to the intersection," Burbank Police Sgt. Sean Kelley told E! News. "He didn't obey instructions and was pulled over. A DUI investigation was held and he was given a field sobriety test." The incident caused Mitchel to be removed from "Pair of Kings" after only two seasons. His show "PrankStars" was also canceled after six episodes.
Vanessa Hudgens
Everyone thought of as a sweetheart after she played Gabriella Montez in "High School Musical" as well as its two sequels "High School Musical 2" and "". Her fans, who were mostly young girls, were incredibly disappointed when her nude photos surfaced online in 2007. She later released a statement and apologized to her fans. "I want to apologize to my fans, whose support and trust means the world to me. I am embarrassed over this situation and regret having ever taken these photos," she said.
Vanessa opened up about the scandal in an interview with Seventeen in 2008. "I'm much better now," she revealed. "But truthfully I don't like talking about it." She went on saying, "It was something that was meant to be private, and even though it isn't anymore, I'd still like to keep it as private as I can."
Although she experienced a hard time after the photos got leaked, it didn't stop her from taking many other nude photos of herself. In 2009, another batch of her nude photos were released online, and the same thing happened again in 2011.
Shia LaBeouf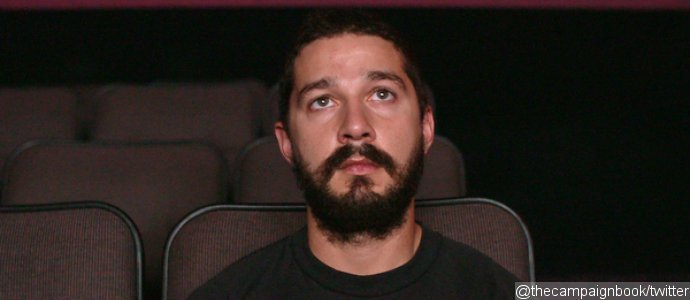 played the "immature, lazy, selfish and extremely mischievous" Louis Anthony Stevens on "Even Stevens", but he was still seen as a lovely kid by viewers. In 2003, Shia unexpectedly started a feud with . "I used to see him at premieres and stuff and it would always be like he was looking down on me," Shia revealed in an interview with . "And then it turned into we're equal, and then it turned into, 'Oh Frankie, I know that guy.' "
He threw shade at the "Malcolm in the Middle" alum again in 2010. "While that's flattering as hell, you could have put Frankie Muniz into any of the movies I've been in and those movies still would've still been No. 1," he said, before adding, "I don't go to many parties…and I really don't hang out in Frankie Muniz-type zones."
In 2008, Shia was arrested for DUI. After that, he continued to get involved in controversies. He recently received backlash for cursing at the police as well as making after he was arrested in Georgia for being drunk in public. A video from the station security camera was released on Wednesday, July 12. The video showed Shia telling an officer, "You're going to hell, straight to hell, bro," while getting his fingerprints taken. He then said that a policeman would go to hell "because he's a black man."
Bella Thorne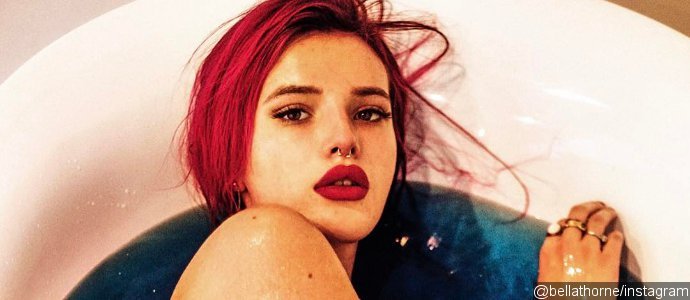 was only 13 years old when she became famous as Cece Drake on "". She was known for her bubbly and sweet personality, but six years later, the 19-year-old actress has changed into a controversial figure with her numerous scandals. She made headlines after kissing her boyfriend's ex-girlfriend and uploading a video of her making out with then-girlfriend Lo Jeanne.
She now often receives attention for wearing revealing clothes. The "" actress recently her butt in a sheer gown. Bella is also in an on-and-off relationship with , who is 15 years older than her. The two during an intimate vacation in Cannes. They were last seen together a few weeks ago when they were together in Los Angeles.
Lindsay Lohan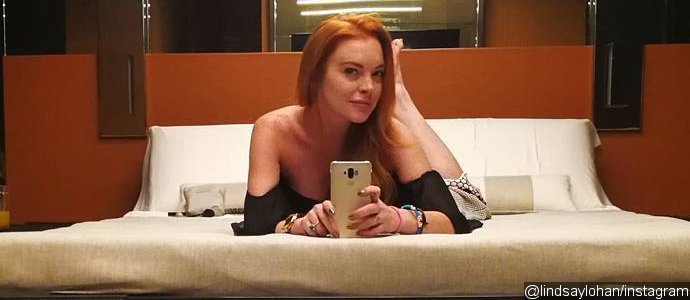 was one of the most popular child actresses after starring in a few Disney movies like "Life Size", "Get a Clue" and "". After her popularity skyrocketed, Lindsay couldn't handle the pressure from paparazzi and turned to drugs and alcohol. In 2007, she was arrested for DUI before entering rehab for 45 days. After that, she's been arrested several times due to driving under influence.
In 2014, an alleged list of the men Lindsay had sex with surfaced online. The list included big stars like , , and . "Lindsay loves being linked to good-looking, famous, successful men," a source told . "It was her personal conquest list. She was trying to impress her friends with the list and then tossed it aside."
Two years later, Lindsay confirmed that the list was real, and she wrote it herself. "That was actually my fifth step in AA at [the] Betty Ford [Clinic]," she said during an appearance on "What Happens Live with ". "And someone, when I was moving during the OWN show, must've taken a photo of it. So that's a really personal thing and it's real unfortunate."
Miley Cyrus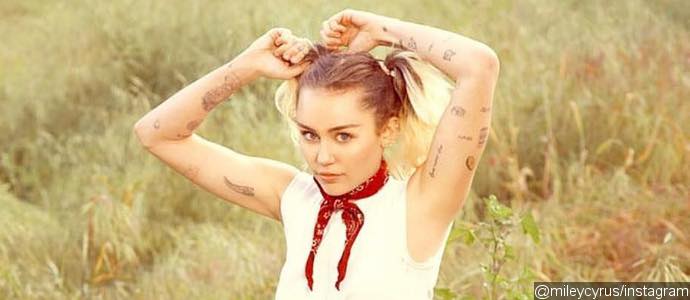 Who would have thought that a.k.a. the sweet and clumsy Hannah Montana would become one of Disney's most controversial stars. Miley rose to fame after starring on "", and fame eventually turned her into a rebel. She received backlash after doing a topless photoshoot for in 2008.
i wish we could go back to the simpler times of 2009 when the biggest scandal was a backless pic of miley cyrus in vanity fair pic.twitter.com/SGVRvV2PHx

— Caroline (@carolinefallonn) June 10, 2017
However, it was only the start of her rebellion as she later released her "" album which proved that she was no longer innocent. In 2008, she appeared to mock fellow Disney darlings at that time, and . She and pal Mandy Jiroux uploaded a video of them parodying Selena and Demi on YouTube.
Her biggest scandal happened in 2013, when she was twerking and grinding on during their performance at the 2013 MTV Music Video Awards. Miley, who was donning a skimpy nude two-piece, came to the stage and ground on the "Blurred Lines" singer while sticking out her tongue, shocking the audiences.
© AceShowbiz.com