Latest
Emily Ratajkowski Poses Completely Nude as She Recreates Botticelli's The Birth of Venus – See Pic
By
|
Back at it again! has taken to her Instagram account to share a naked photo of herself. The 26-year-old London-born model/actress strips down to her birthday suit to recreate Sandro Botticelli's famous painting, The Birth of Venus, a 15th century painting displayed in Florence's Uffizi Gallery.
Taken by InStyle editor-in-chief Laura Brown and artist & photographer Mona Kuhn, the photo shows the naked Emily looking at the camera with her droopy eyes. With a beautiful sun-filled scenery as the background, the "Blurred Lines" babe has her hair and hands strategically placed to prevent her private parts from being fully exposed.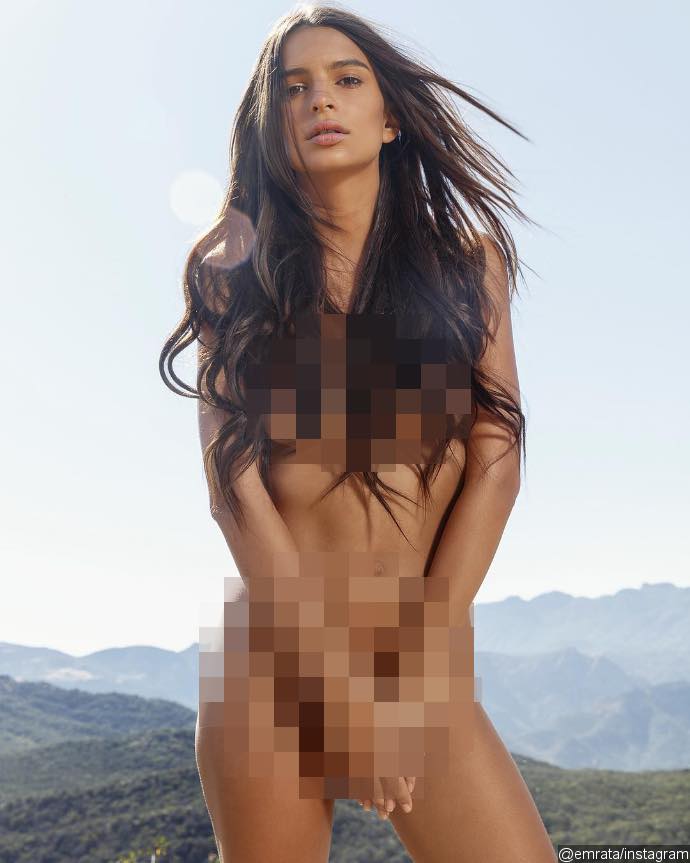 Emily has never been afraid to proudly display her sexuality and has spoken openly about how it has become an integral part of her modern feminist identity. And the "" actress seems to express her beliefs by channeling Venus, the widely praised mythological Roman goddess whose functions encompassed love, beauty, desire, sex, fertility, prosperity and victory.
Emily recently said she would "rather annoy people than hide my beliefs." Speaking to , the DKNY spokesperson, famously known for her risque photoshoots and sultry selfies, said, "I think a lot of people really feel that the idea of a woman being sexual or being sexualized is the opposite of feminism."
"That conversation itself can be can be oppressive to women, because you're telling them how to dress and how to act, which is actually the opposite of feminism," continued the model, who has faced backlash over her outspoken thoughts on the subject in the past.
In the interview, Emily admitted that there have been times when she feels like "hiding under the covers" from her critics. "I really try and live by the idea that other people's reactions are not my problem," she said.
"But there are definitely times I would just love to lay in bed and hide under the covers and wish I didn't have access to the internet, you know," she shared, adding, "I have moments of feeling really beaten down by it and misunderstood and misinterpreted."